Who we are
We are CentralWork
We have been operating on the market since 2007 and provide comprehensive personnel services primarily for manufacturing and logistics companies in the Czech Republic and Slovakia. Thanks to our branches in Prague, Brno, Bratislava and Prešov, we can be closer to candidates, during our existence we have helped arrange employment or part-time job for thousands of people.
As part of our services, we provide clients with filling job positions at various levels of qualification, starting with unskilled labour through experts in their professions to middle and top management
Currently, our company has 30 full-time employees and over 500 agency workers. We successfully cooperate with suppliers in Ukraine, Serbia and other countries. We can boast of many successful projects and cooperation with important Czech and international companies.
Rely on us - a team of people with long-term experience, enthusiasm and a responsible approach to solving the requirements of each of you.
Charitable activity
CentralWork is also significantly involved in the social and charitable sphere:
Kashitu High School Project, Zambia https://www.kashituschool.org/#partneri
financial donation for school construction
Children's Home Staňkov http://detskydomovstankov.cz/
several years of financial support
Center for Family and Children Spišská Belá https://www.cdrspisskabela.sk/
several years of financial support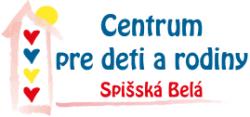 Church in Kyje – Prague
financial support for the repair of a cultural monument
 Charity event "Opri sa o mňa"
several years of financial support